Close to you
We have beautiful modern and elegant suites ideal for a rest in the company of the ideal person or a comfortable workplace. Each of our rooms and common spaces are sanitized and disinfected for your safety in the face of the pandemic that befalls us. Our staff is pleased to give you the best treatment and to provide you with the best care, since we want you to "feel at home". Its location between Horacio and Presidente Masarick streets puts it close to a wide variety of specialty restaurants. As well as you can also find bars, cafes, gyms, shopping centers. We are in one of the best areas of CDMX.
Facilities and services
Each of the spaces and services offered is sanitized and disinfected for the safety of our guests in the face of the current pandemic. As well as our staff has the measures required for your safety.
---
Lounge & Beverage
free from 6pm to 9:30 pm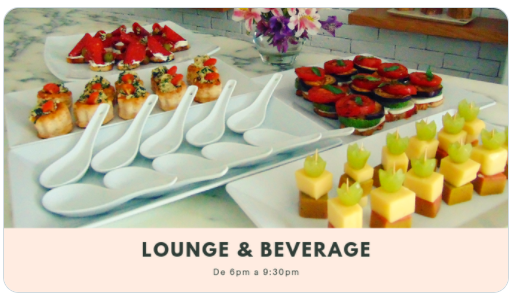 ---
Courtesy Breakfast On the fourth floor terrace we have a space where from 7 to 11 we offer you breakfasts prepared at the moment with fresh seasonal fruit, a wide variety of eggs to taste, coffee and sweet bread, juices, chilaquiles, hotcakes, French bread. Looking for you to start the day in the best way.
Boardroom It is located on the second floor and you can have it at your convenience.
Gym Comfortable space to carry out basic activities where you will find new and quality devices for better use.
Parking You will have a parking space which you can use during your stay.
Safety We have security 24 hours a day, as well as in your room you have a safe for the greater security of your valuables.
Space to prepare and eat food Inside each room you will find a fridge bar, an electric grill, a microwave, china and plate sets to eat your food, as well as basic kitchen utensils and cleaning products for the same. They have a coffee maker for your personal coffee consumption.
Amenidades de aseo personal Buscando su mayor comodidad le brindamos los utensilios básicos como unas cortesías de jabón de tocador, crema, shampoo, toalla y papel de baño.
Limpieza de habitaciones Contamos con el personal capacitado para brindarle el servicio de limpieza dentro de su habitación y así usted disfrutara de una habitación ordenada y bien aseada.
Luggage and garment storage They have a wardrobe and a bathroom cabinet for storage.
Photo gallery
Location
Located in the Polanco area.
Nearby activities
This property is located in one of the best areas of CDMX. Since it is located between the streets of Horacio and Presidente Masarik, it is surrounded by shopping centers, specialty restaurants, bars, gyms, coffee shops, bakeries and parks. As well as it has a very central location that facilitates moving to various points of the city.
Restaurants
It has a very good location and is that in the same block you will find from seafood to Chinese food and on Presidente Masarik we can visit from Carajillo Masarik to Rosa negra and even get to Pujol, you will find everything you need to have an excellent experience.
Malls
At 210m is the Liverpool shopping center, but very close are other shopping centers such as: ANTARA POLANCO, PAVILION POLANCO, MIYANA AND PLAZA CARSO.
Museums and parks
The Soumaya Museum, which is one of the most attractive cultural venues that has different exhibitions. At 1K distance is the National Museum of Anthropology located on Reforma avenue which is one of the main avenues of the CDMX where the archaeological legacy of the Mesoamerican peoples is exhibited and located right in front you will find the Chapultepec Park that is known as the lung of the city, where you can visit the castle and appreciate its architectural design and learn about its history, or go for a walk in the forest on a beautiful hike or tour its lake by boat.